There are a lot of people out there who think that the words toxic and masculine are synonymous.
I'd like to put an end to that.
The label "toxic masculine" was not intended to be used in the way it's being used — to diminish and marginalize men, or to make men appear to be aggressive haters of women.
It was intended to portray a problem in our culture. That problem was: Boys being emotionally repressed, leading to them being angry, aggressive, toxic men.
In other words, the idea was to highlight that we need to be more sensitive to how boys are raised into men.  
However… anyone who hears the phrase, "toxic masculinity" and doesn't know the history, will think it means that men are inherently toxic.
Right? Have you felt this as a man?
The name here IS the issue. If we want to shed light on what happens when we emotionally repress boys, we need to name what happens to those boys, in a better way.
How about, "Un-Awakened Man Syndrome?"
Isn't this more accurate? A boy who is cultured not to feel fails to awaken to his gifts and powers, and feels smaller and less significant than he is.
I think it's time men release themselves of any identification with masculinity as inherently toxic, and see that the "awakened masculine" is the direction of healing.
​​​​​​​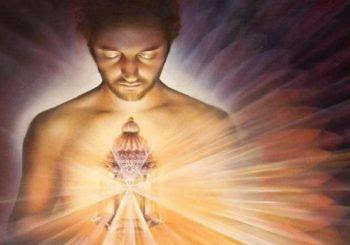 How does this land for you? Tell me your thoughts, feelings, experiences on this topic.